HOW TO GET TO MELAKA CITY?
Melaka, located about 140km to the South of Kuala Lumpur is world-renown historical city where she has charmed numerous visitors to her shores since her founding in the 15th. Century AD. It strategic location has given the convenience for the tourists to travel down from KLIA (Kuala Lumpur International Airport) through the North-South Highway which takes merely about 90 minutes. Melaka City has attracted most of the people from Kuala Lumpur and Johor where Kuala Lumpur is just 2 hours away and Johor is just 2 ½ hours away. Tourists will also have a good time enjoying the Mother Nature when traveling along the North-South Expressway. The beauty of the greeneries plantation and oil plantation as well as the evergreen tropical landscape may bring a serenity and vigilant journey while driving in the expressway. Moreover, long distance travelers may enjoy and have a break along the highway in the public rest areas, stop-over, petrol kiosks and some strategic viewpoints for pleasant relaxation.
BY PLANE

Currently the International Airport of Melaka is only open to selected flight to/from Indonesia. However the KLIA (Kuala Lumpur International Airport) and the LCCT (Low Cost Carrier Terminal) are only about 130km away through the North-South Highway. Express busses to Melaka are available at the airports. The schedule are as follows:
Bus Schedule (Melaka - KLIA)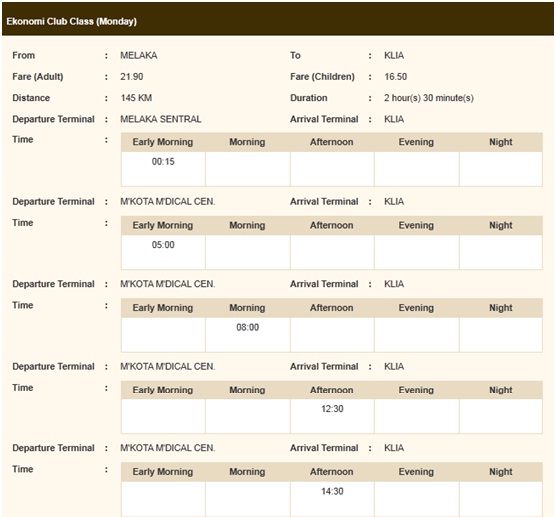 Bus Schedule (KLIA - Melaka)

Bus Schedule (Melaka - LCCT)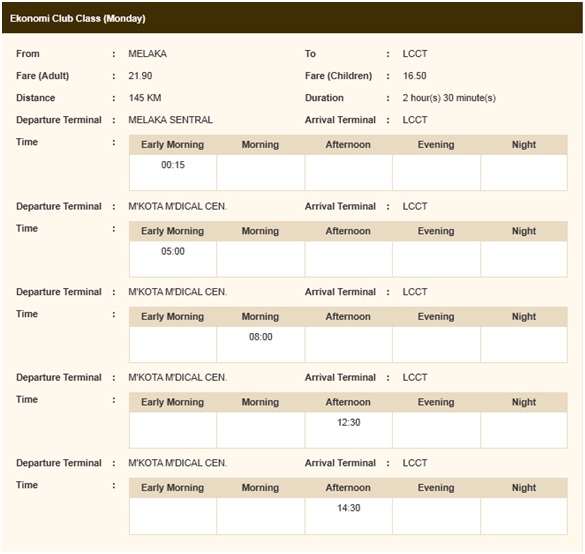 Bus Schedule (LCCT - Melaka)

Contact: 1 300 888 582
Website: http://www.transnasional.com.my
BY ROAD
The North-South Expressway has several linkages of toll gates exits where it is accessible to the Ayer Keroh Toll Gate and from there you may take a lead up with prominent signage directing to Universiti Teknikal Malaysia Melaka (UTeM). However, Melaka is situated in the latest township development where it is blessed with an enviable public transport which make easy access for everyone convenience.
FROM THE NORTH (Kuala Lumpur)
Last 2 toll gates exits:
Pedas/Linggi Toll-to-Tampin/Alor Gajah Toll-to-Ayer Keroh Toll
FROM THE SOUTH (Johor Bahru)
Last 2 toll gates exits:
Muar/Pagoh Toll-to-Tangkak Toll-to-Ayer Keroh Toll

BY TAXIS
UTeM is conveniently accessible to taxi services from all major hotels, shopping complexes as well as Melaka Sentral.
BY BUSES
Express bus services connecting Melaka and various major citis in the country can be easily found at Melaka Sentral bus terminal. Refer to http://www.journeymalaysia.com/ptamelaka.htm for more detailed information. Local bus service connecting Melaka Sentral bus terminal and UTeM is available as follows:

Domestic Bus Schedule (Melaka Sentral - UTeM)
| | | | | | | | | | |
| --- | --- | --- | --- | --- | --- | --- | --- | --- | --- |
| BUS | From | To | Trip 1 | Trip 2 | Trip 3 | Trip 4 | Trip 5 | Trip 6 | Last Trip |
| PANORAMA MELAKA | Melaka Sentral | UTeM | 0733 | 0933 | 1133 | 1333 | 1533 | 1733 | 1933 |