Venue and Travel
VENUE
SoCPaR2015 is held at the Building No.5 on the Ohashi Campus (campus map) of Kyushu University (4-9-1, Minami-ku, Fukuoka, 815-8540 Japan). Venue, the nearest station, and lunch restaurants are in the Ohashi area map.

This campus is one of five major campuses of Kyushu University and locates 4 km south from the Tenjin area, the center of the Fukuoka City. It takes 4 - 8 minutes from the Tenjin by a train. It takes 35 min. from the Fukuoka Airport by subway and train. It takes just some minutes from the Ohashi Station to the conference venue, Ohashi Campus. There are many restaurants, bars, convenience stores around the campus.
FUKUOKA CITY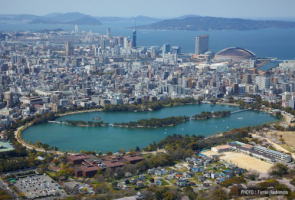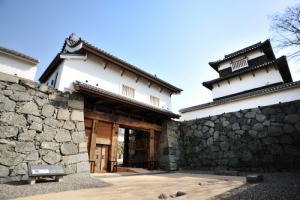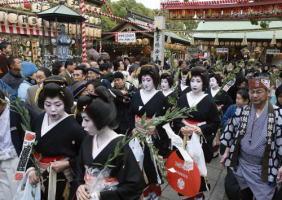 (Three photos were provided by the Fukuoka City).

Fukuoka City locates at the northern end of the Kyushu Island and is the economical and cultural center of whole Kyushu Island. It has more than 1.5 million populations and is the 6th biggest population city in Japan. Tenjin area and JR Hakata area are the center parts of Fukuoka City, and there are many shops, department stores, restaurants, hotels, and others.

ACCESS
By airplane: Fukuoka Airport --(11 min. by subway)-->Tenjin --(5 min. walk)--> Nishitetsu Fukuoka Station --(4-5 min. by an express train or 7-8 min. by a local train)--> Nishitetsu Ohashi Station --(3 min. on foot)-->Ohashi Campus (SoCPaR2015 venue).

By Shinkansen (bullet train): JR Hakata Station --(6 min by subway) --> Tenjin (After then, follow the above.)

By JR local line: JR Hakata Station --(3 min)--> JR Takeshita --(12 min on foot)--> Ohashi Campus (SoCPaR2015 venue).
| | | |
| --- | --- | --- |
| transportations | fares (JPY) | time (min.) |
| Shuttle bus from an int. T to a domestic T | free | 10 min. |
| Subway from Fukuoka Airport to Tenjin | 260 | 11 min. |
| Nishitetsu Line from Fukuoka to Ohashi | 210 | 4-8 min. |
| JR Line from Hakata to Takeshita | 160 | 3 min. |
| Taxi from an int. T to Ohashi | about 1600 | about 16 min. |
| Taxi from an int. T to Tenjin | about 2100 | about 18 min. |
| Taxi from a domestic T to Ohashi | about 2450 | about 22 min. |
| Taxi from a domestic T to Tenjin | about 2150 | about 20 min. |
* Taxi fares and time from an airport terminal (T) are based on no traffic jam.
If you prefer to come to Fukuoka directly, international flights connect Fukuoka Airport with Korean cities (Seoul, Busan, Jeju), Chinese cities (Beijing, Dalian, Shanghai, Shenyang, Qingdao, Nanjing, Guangzhou, Wuhan, Chengdu), Taipei, Hong Kong, Manila, Bangkok, Vietnamese cities (Hanoi, Ho Chi Minh), Singapore, Guam, Honolulu, and Amsterdam. Take a free shuttle bus from an international terminal to a domestic terminal for about 10 min and then take subway.
If you want to transit at other major international airports in Japan, 12, 54, 6, and 12 domestic daily flights connect to Fukuoka from Narita (NRT), Haneda (HND), Osaka (KIX), or Nagoya (NGO), respectively.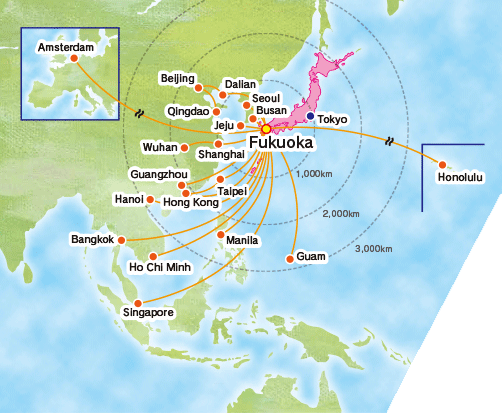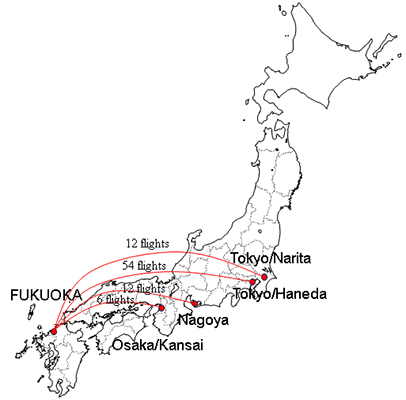 ACCOMMODATIONS
Green Rich Hotel Nishitetsu Ohashi Ekimae is connected to the Ohashi Station.
There are many hotels in the Tenjin area. Hotel search site, Hotelscombined.com, has Internationla Education Support Program where you may get 10% discounst.
WEATHER in NOVEMBER
Average temperatures of Fukuoka in mid-November for these 10 years were (min., average, max.) = (10.3, 13.6, 17.2) °C, and average rainy days of Fukuoka in November for these 30 years were 9.7 days.
SIGHTSEEING INFORMATION
Fukuoka City
Fukuoka Travel Guide, Crossroad Fukuoka, Dazaifu Travel Guide
Fukuoka's Ten Best Restaurants and Famous Foods of Fukuoka
Whole Kyushu Island