Camera ready manuscript preparation guidelines
In Cooperation with / Technically sponsored by

Technically Supported by
IEEE Systems Man and Cybernetics - Technical Committee on Soft Computing
Technically Co-Sponsored by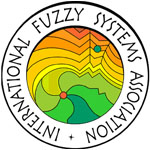 All the accepted papers will appear in the proceedings published by IEEE and fully indexed by IEEE Xplore.
Special Issues --- Edited Volumes
Please see News Section
The World Congress on Nature and Biologically Inspired Computing (NaBIC'09) is being organized to discuss the state-of-the-art as well as to address various issues with respect to building up of computers in man's image. The aim is to build a 3 day platform where the concerned researchers /academicians /engineers from diverge regions of the world would converge to share their excitement and paradoxically, frustration towards the pursuit of building up of machines that would not be strictly algorithmic in nature and are capable of handling ambiguity, uncertainty etc. by applying common sense. The theme for this symposium is "Nurturing Intelligent Computing Towards Advancement of Machine Intelligence".
The congress will provide an excellent opportunity for scientists, academicians and engineers to present and discuss the latest scientific results and methods. The conference will include keynote addresses, contributed papers, organized workshops and numerous lectures as well as tutorials.

A first of its kind in India, NABIC will no doubt be proved to be exciting and educative. The General Chairs, along with the entire team invite you to take part in the event and cherish the same in the days to come.
So let us pledge to ensure destination Coimbatore, India during 9-11 Dec, 2009
S. Deb, A. Abraham, F. Herrera
General Chairs - NaBIC'09